One of the best things about homeschooling and being with your kids as they learn, grow, and explore every day is realizing that the world is teeming with possibilities.  Everywhere you look are new ideas, different approaches, and fabulous things to learn and try.
That's also one of the hardest things about being with the kids.  I am an optimistic packrat of educational ideas.  My Pinterest boards are overflowing with activities, my bookshelves are crammed with books, my closets are bursting at the seams with fabulous materials, and my brain is stuffed with all the things I truly want to do with the kids, because Everything is so great!
Deciding what we can realistically fit into our days, and what has to be left aside, can be heart-wrenching for mamas like me who see the good in every opportunity.  My kids didn't get to do tennis lessons or archery this year because we just couldn't make the time in our schedule, and my grand plans for Art Appreciation were winnowed down to a few museum trips.
Of course those few museum trips were delightful and definitely valuable, but I always wish I could do more.
Erica at Classical Composers Monthly has created a product to try to help out with this puzzle: Fine Art Pages.
image from Classical Composers Monthly
Fine Art Pages by Classical Composers Monthly is a downloadable PDF of ideas followed by 25 printable cards.  Each card contains a large image of a famous work of art; beneath the image is a list of information including the artist, date, materials, and the current home of the work, as well as an interesting fact about the work or the artist.
To see more information about the Fine Art Pages and look at a sample, click here.
Erica's basic plan for using these cards is super-simple and low-key. Hang them in your house. That's it.
Hang them by the toilet, or on the back door, or in the hallway.  Hang a few or a lot.  Just hang them up and let the kids soak it in.  Maybe you'll make a bit of a game out of it – asking the kids at dinner if they can name the artist of the painting that's hanging in the upstairs hall, or tell you something interesting about the painting that's hanging by the toilet.  Maybe the new art hanging on your walls will inspire questions, or conversations, or give the kids the desire to make some art of their own.
Whatever comes of it, I'll know that at least my kids are seeing this art, and even if I don't have time to discuss it in any depth, they will become familiar with the works and the names of the artists.  I remember vividly the print that hung on my parents' bedroom wall when I was little: it was Young Mother Sewing, by Mary Cassatt.  I really felt connected to the painting after all those years of seeing it on the wall, and it is still one of my favorites.  I can't help but smile and feel my heart fill any time I see it anywhere else.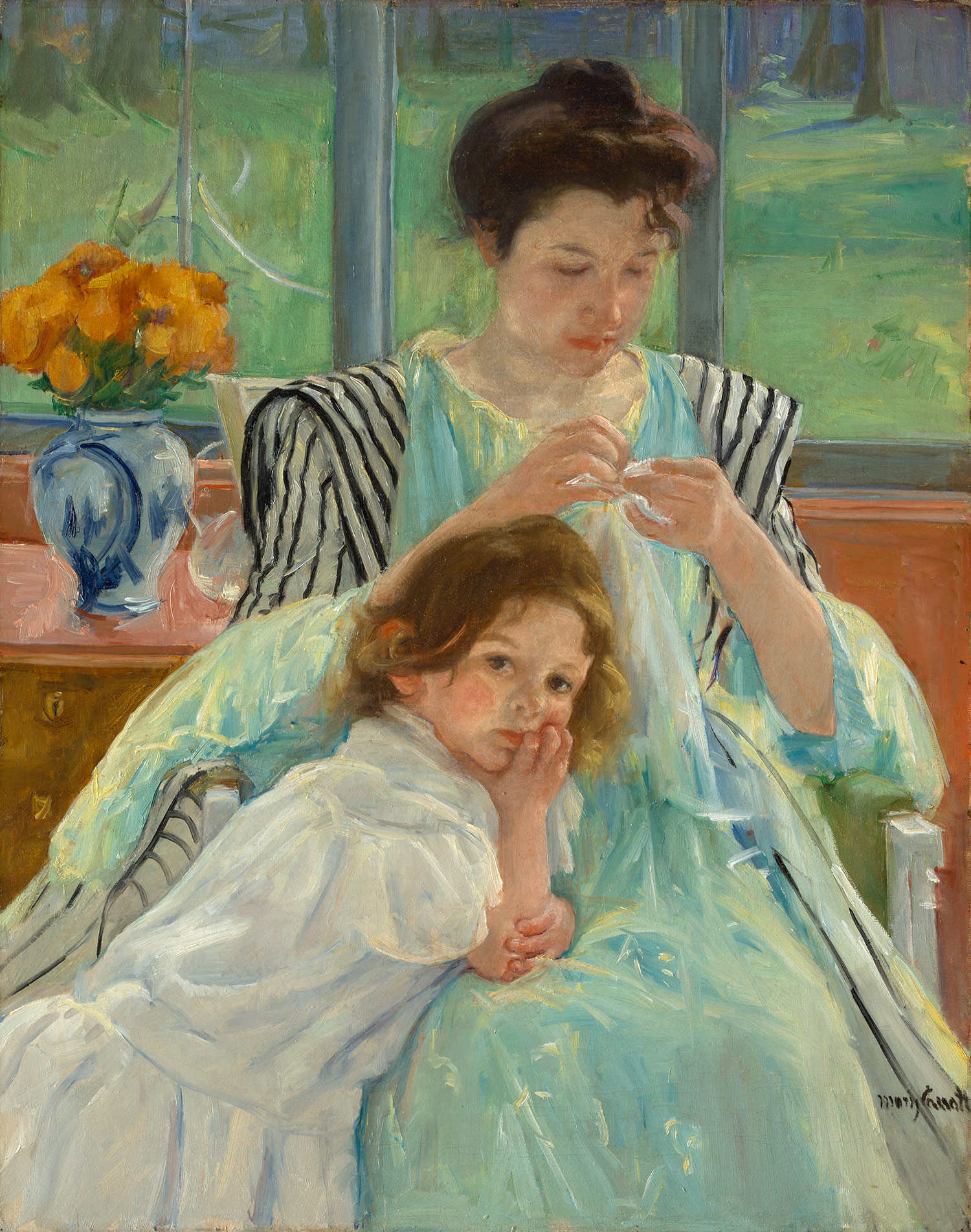 image from Metropolitan Museum of Art
Hopefully my kids – and your kids too – will relate to at least one of the pictures from Fine Art Pages in the same way.  Someday, my daughter Jenga might be visiting a museum and say, "Hey!  I loved this painting when I was little and it was hanging across from the toilet!"  It's that connection, that familiarity, that I think is the best piece of the simple but solid Fine Art Pages.
Fine Art Pages by Classical Composers Monthly is available this week at the introductory price of $9.95 for 25 cards.  Click here to order now!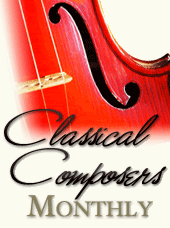 This product was provided to my family for the purposes of this review.