I'm BACK.. at least for today. So how is everyone? We are most excellent here. We just finished up our school year and are on a short break. We will start up "Summer school" in a week or so. During this down time I have been getting ready for next year .. one thing we had done for half of this past year was a varied version of Workboxes, and we had a chart for each kiddo that they would move various topics along each day as we completed them. At the end of the week each space each subject moved was worth a point. The points were for spending at school store ( items I have purchased on clearance or at the dollar spot/store). The poster we used to keep track was LARGE
.. I wanted something smaller so here's what I did!
I bought 3 of these:( note they are the SMALL tri-fold's)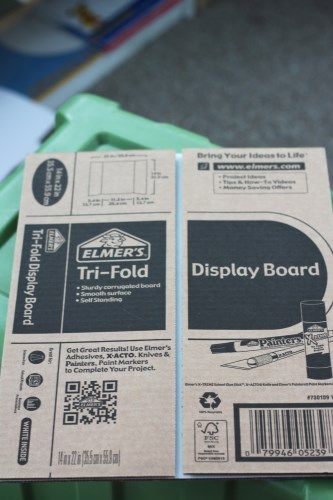 Then I spent and afternoon cutting up construction paper and decorating them:( this one is Taejans)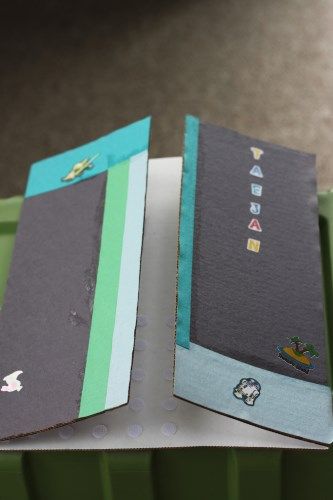 this is what the "finished" product looks like: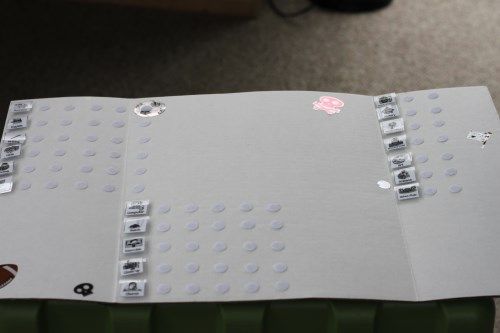 I kept it low color and low key.. I figure the kids can add more stuff if they desire and it also leaves it expandable as we add other topics.
I used the workbox tags, shrunk the printing scale and laminated. I also purchased small velcro dots as the "normal" size ones are too big!
On this side are our 5 day a week subjects: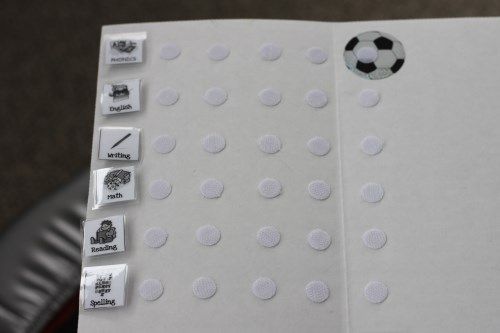 then the center has the tasks we do 5 days a school week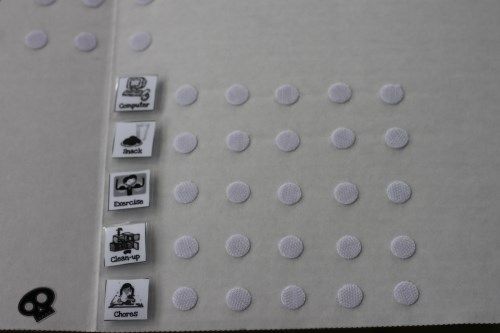 and then the subjects we only do 2 days a week.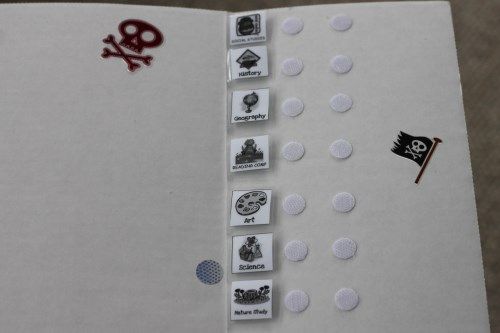 The kids advance each item ahead for every day they complete a subject or a task. The smaller size and ease to store these has me excited for using them in the fall!